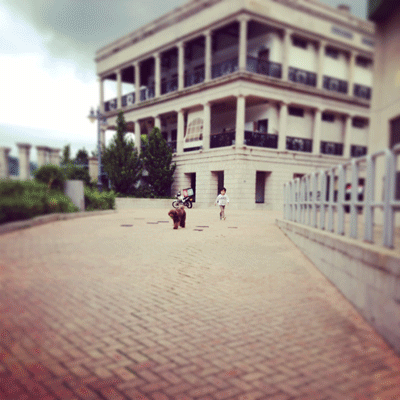 we slept till almost noon (extremely rare.... so a big thank you to little bb for letting me sleep!)
then went to stanley....
where little bb had loads of fun at the playground as well as playing with doggies we met along the way....
here, is a giant version of sugar!
figuring how to play this one...
i find watching the kids solving *problems* on their own amusing and cute..