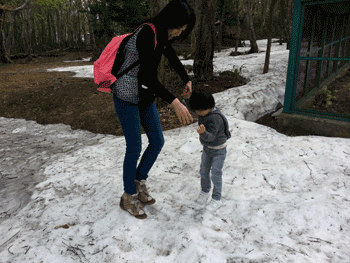 when we arrived at the top of mt. tengu, there was a bit of snow left in the playground...
the snow was a bit dirty but hey, it's snow after all!
it's good that little bb gets to see real snow after having reading and seeing them in books....
some jumping and kicking fun!